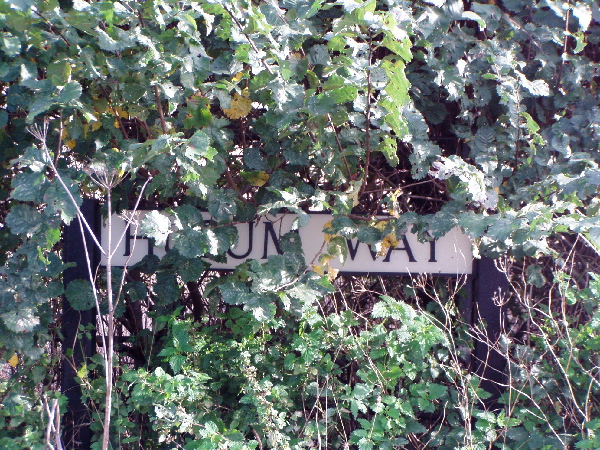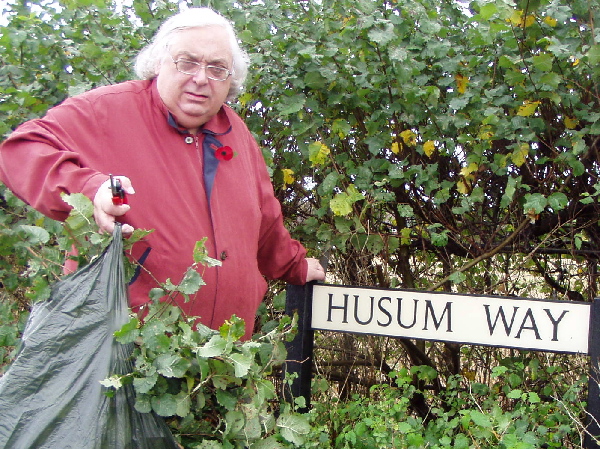 Overgrown road name signs are a real menace...
Overgrown road name signs are a real menace local Kidderminster Liberal Councillors claimed today.
Cllr Mike Oborski said today "Over the last few years we have fought and struggled to get more resources put into replacing and repairing missing and damaged street name plate signs."
"Under the current Tory administration we are going backward with more signs than ever missing or defaced."
"Now, to make matters worse, the Tories are allowing hundreds of the signs that are still there to become totally overgrown so that no one can see them anyway."
"We want missing and damaged road name signs replaced and repaired and we need the foliage around overgrown signs to be be cut back now."
On Sunday Cllr Mike Oborski cleared undegrowth around the overgrown Husum Way sign in order to highlight the extent of the problem (see attached photos).
Cllr Oborski said "overgrown road name signs are not only inconvenient the situation is also potentially dangerous when motorists dither because they cannot work out where they are trying to go!"
"We want the situation sorted as quickly as possible."


Get up to speed on the latest local news
Worcestershire Hub for all your Council queries
Wyre Forest Community Information Data Base
WriteToThem" Find your MEPs, MP, and Councillors and contact them from here
free hit counter

Printed & Published by T. Ingham, 1 Beverley Court, Stourport-on-Severn, Worcs.