Mike

Fran

Mandy

Rachel



LIBERAL GROUP Wyre Forest District Council

Siri

Graham

Paul

Rob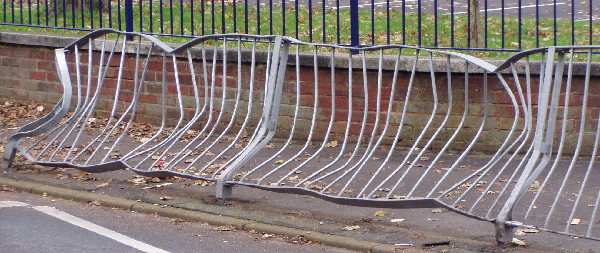 Smashed barriers are really dangerous...
Local Liberal Councillors are pressing for urgent County Council action to replace smashed barriers outside Kidderminster's Comberton First and Middle Schools.
Cllr Siri Hayward, who is also a Comberton First School Governor, said "The barriers had already been hit by a car once and now that they have been hit again they are in a truly appalling condition."
"They are an awful eyesore but what really worries me is that in their greatly weakened condition it is difficult to imagine that they would offer any real resistance if they were hit again. As these barriers are there to protect youngsters going to and from school that is a truly frightening thought."
The three local Councillors - Siri Hayward, Mike Oborski and Fran Oborski - have been in touch with the local Highways Partnership office to demand urgent action to replace the damaged barriers.


Get up to speed on the latest local news
Worcestershire Hub for all your Council queries
Wyre Forest Community Information Data Base
WriteToThem" Find your MEPs, MP, and Councillors and contact them from here
free hit counter

Printed & Published by T. Ingham, 1 Beverley Court, Stourport-on-Severn, Worcs.