Mike

Fran

Mandy

Rachel



LIBERAL GROUP Wyre Forest District Council

Siri

Graham

Paul

Rob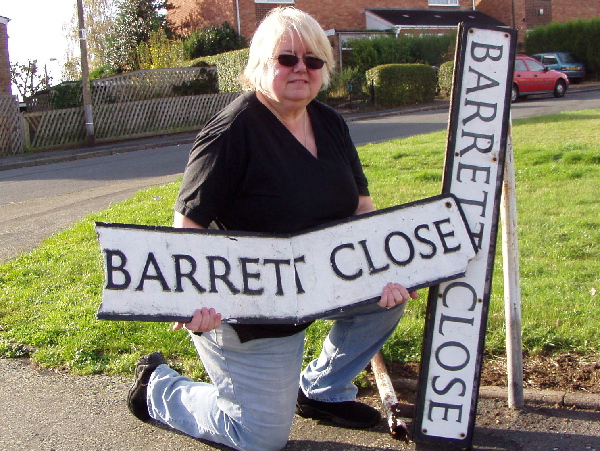 Vandalism to street name signs is a real menace...
Local Councillors are furious at a spate of vandalism to street name plates across Kidderminster.
Liberal Councillor said "the latest signs to get destroyed by mindless vandals are those at Barrett Close on Offmore. This is just the lastest in a steady steam of vandalism to street name plates across the District."
"Replacing each of these vandalised signs costs £185.13 a time and that incincludes the replacement sign, labour and VAT. When you have hundreds of signs damaged across the District this pretty soon grows into a major and ongoing bill."
"In addittion to the cost there is also the confusion caused to visitors to the area who cannot find where they are trying to get to because street name plates are missing not to mention that missing signs could cause problems for emergency services."
Cllr Mrs Oborski called on resident's who see anyone carrying out the vandalism to report them immediately.


Get up to speed on the latest local news
Worcestershire Hub for all your Council queries
Wyre Forest Community Information Data Base
WriteToThem" Find your MEPs, MP, and Councillors and contact them from here
free hit counter

Printed & Published by T. Ingham, 1 Beverley Court, Stourport-on-Severn, Worcs.