Weavers' Cottages - Council challenged to come clean...
A Liberal campaigner has "challenged Wyre Forest District Council to come clean over the future of the derelict Weavers Cottages in Kidderminster's Horsefair".
In an open letter to Tory Council Leader Stephen Clee local Liberal campaigner Tim Ingham says:-
The Weavers Cottages have fallen into a complete state of ruin and neglect while in the supposed care of the District Council.
It is obvious to anyone that they are now in a dangerous condition and bluntly you wouldn't have fenced them off in a panic if they weren't dangerous.
When are you going to come clean and tell the public what is going on? or
- Are you going to demolish the cottage and if so when?
- Are you going to prop up the cottages and if so how much public money exactly do you intend to pour into doing that as it is obvious to anyone who looks at them that it will cost an arm and a leg to do so?
Furthermore having blocked of the pavement - so forcing passing pedestrians off the footpath and into a busy and dangerous main road - will you join with me in demanding that the County Council temporarily narrow the roadway in order to create a safe pedestrian footway round the buildings?
Announcing the sending of the open letter Mr Ingham said "The neglect of the cottages is a matter of public concern. The obviously dangerous state of the cottages is a matter of public concern. The cost of any Council action will be a matter of public concern because it is the public who will be footing the bill. And yet the Council remains secretive with everything going on behind closed doors. It is high time that the Council came clean and told the people of Kidderminster exactly what is going on. That is why I am writing to Cllr Clee today! - 29.03.06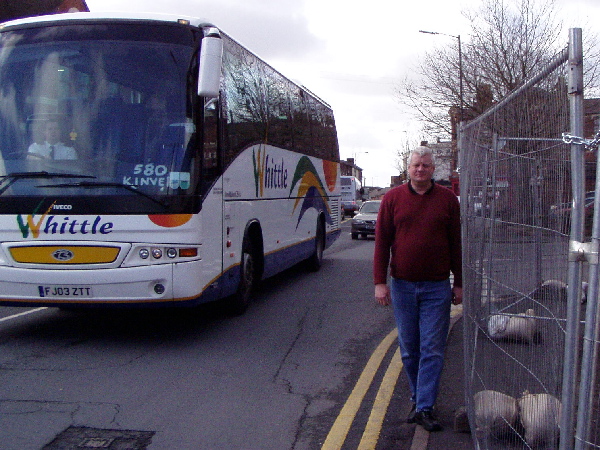 Weavers' Cottages update - County leave pedestrians in danger...
"We welcome the fact that the structurally unsound weavers cottages in the Horsefair have been fenced off but we are appalled that pedestrians have simply been pushed off the pavement and onto a dangerous road" Broadwaters Liberal Candidate Tim Ingham said today."
"We gather that the County Highways Department are dithering about what to do and so doing nothing at present. We want to see barriers in the road to protect pedestrians who need to get passed the cottages."
"If that can be done on Comberton Hill - on an equally busy main road - while building goes on then it can be done here as well!"
"We need action now before there is a serious accident!" - 25.03.06
---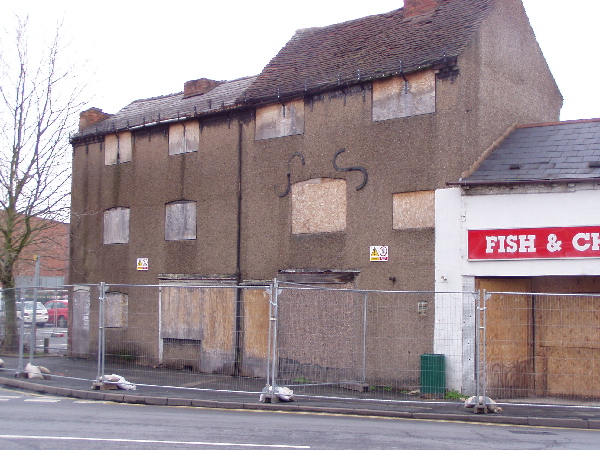 Weaver's cottages falling down?
A local campaigner is demanding to know what is going on with the old dilapidated listed weaver's cottages in Kidderminster's Horsefair.
Broadwaters Liberal Chairman Tim Ingham said today "for some days there have been Council barriers blocking off the pavement outside the cottages. Now that has been replaced with six foot security fencing."
"To put it bluntly you don't run around erecting fencing like that forcing pedestrians into a dangerous and heavily used road unless something is up!
"As there are no plans to redevelop the site in the next few months one is left to assume that there must be urgent structural problems with the buildings."
"Local residents have a right to know what exactly is going on. Are these buildings structurally unsound? How serious is the is the risk of collapse? What action is going to be taken to sort this out?"
"It's not enough to put up barriers and to hope that nobody notices. Wyre Forest District Council and the County Council's Highways Partnership Unit need to come clean about what exactly is going on."
"We want an explanation and we want it now!"
The cottages are listed buildings and were scheduled for retention and restoration withing the forthcoming Horsefair redevelopment scheme.